Back in 2001, my father did a 7 weeks trip to Namibia and Botswana to discover the nature and beauty of Southern Africa. This was also the time when Nikon introduced its first digital compact cameras. My father took one along on his trip, but unfortunately at the store he was not informed that you needed a CF-card as well.. Coming home from this 7 weeks trip, he went up to our local photography store asking to develop all the images he made, and came home very disappointed.
After all the amazing stories he told me, I was destined to experience the same or better, accompanied by several hundreds of gigabytes in CF-cards 🙂
A couple of year ago, me and my best friends started fantasizing about a similar mammal trip in Southern Africa. One thing lead to the other, and here we are now… writing this trip report to share some images with the rest of the world.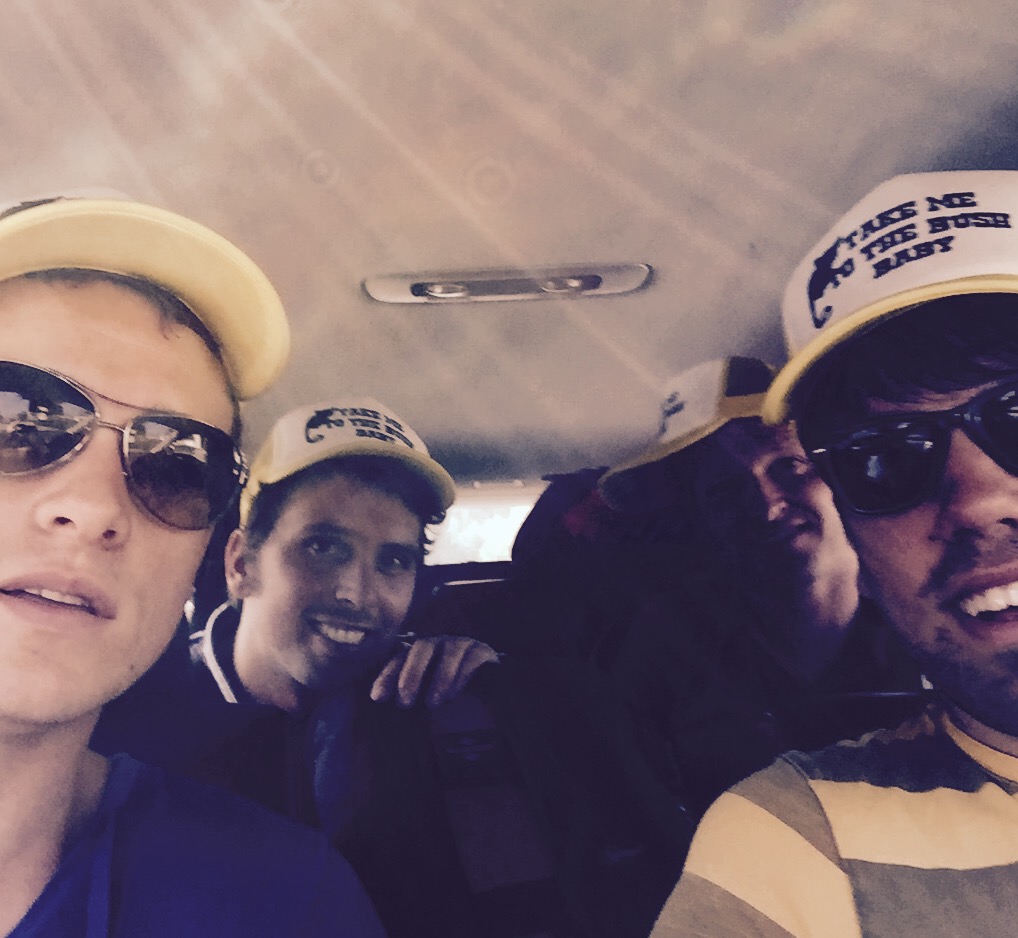 It was the first time in Africa for all four of us, so needless to say the famous big 5 was high on the menu, even though it was not our number one. This place was reserved for Africa's painted dog. It is estimated that less than 7,000 remain, and one of their last strongholds is the Okavango delta together with the Chobe and Moremi national park in Botswana. The decline of the different populations is ongoing, due to habitat fragmentation, human persecution, and disease outbreaks. The species is a specialized diurnal hunter of antilopes, which it catches by chasing them to exhaustion. The African wild dog is a highly successful hunter, nearly 80% of all their hunts end in a kill; for comparison, the success rate of lions, often viewed as ultimate predators, is only 10%. But being a diurnal hunter doesn't make them easy to find, on the contrary, it's a very elusive species! The homerange of a pack can be up to thousands of square kilometers combined with their extreme mobility and unpredictability, they van be extremely difficult to see.
With a huge portion of perseverance we managed to see a pack with puppies on the 14th day of our trip! By this time we managed to see lots of other beautiful wildlife as well, including hundreds of Elephants, a couple of lion packs, 3 leopards, decent herds of antilopes and buffalo's and a mother Cheetah with her 2 cubs.
The trip started in Windhoek where we picked up our rental car and equipment and immediately drove to Maun, the tourism capital of Botswana, the gateway to the Okavango delta.
We wanted to set the standards for this trip immediately skyhigh, so we chartered a helicopter for a scenic evening flight over the vast delta. It's not cheap, but worth every penny! I would definitely advise this to everybody in the area! It even managed to find us the extremely rare Sitatunga. An antelope completely adapted for a life in the vast marshes.
After this amazing first impression, we drove into Moremi and Chobe national park with our 4×4, rooftents, 160L of gasoline and enough supplies to keep a whole African army alive for weeks. The hunt for our Painted dogs officially started! On the way we took a couple of boat trips on the Chobe riverfront, we plowed trough thousands of kilometers sand roads with only a handfull of flat tires and in the end, we found them! On the way we saw a couple hundred of new bird species, several lion packs, honey badgers, giraffes, jackal, Hyenas, Zebras and lots of other wildlife. The last of the big 5 was black and white Rhino. The dry salt pans of Etosha are known as a stronghold for this species where poaching still is minimal. We only found 2 white rhino's but several of the smaller, more aggressive black rhino's.
Etosha was super dry, and at certain places there was this white dust blown on top of everything, resulting in a surreal reflection of the light, even in the middle of the day. It literally gave the impression of an African landscape covered in a thin layer of snow!
Talking about surreal places…
Sossusvlei is probably the most dreamlike tourist hotspot of Namibia. Walking dunes have changed the water management of entire valleys, resulting in complete loss of life, except for the four of us strolling around, amazed by the breathtaking scenery. It felt like a real privilege to be in such an amazing place, all alone!
It's a challenge to find an interesting perspective, but I can appreciate some of the below
Karl and I took along one of our DSLR cameratraps so we could see what was spooking around our tents at night. It's not the perfect setup yet, but we're getting there!
It really was a trip to remember! Special thanks goes out to my 3 travel companions. Always a pleasure to go out with you Karl, Iwan and Frans!